Meetings
The monthly meetings are held on the 3rd Thursday of each month except June, July and December at 7pm in Beaumont's Tyrrell Park Nature Center. They begin with a social time filled with lots of food, followed by the club meeting. Each meeting has a guest speaker and presentation, which are very educational and enjoyable. We invite all newcomers and birdlovers alike.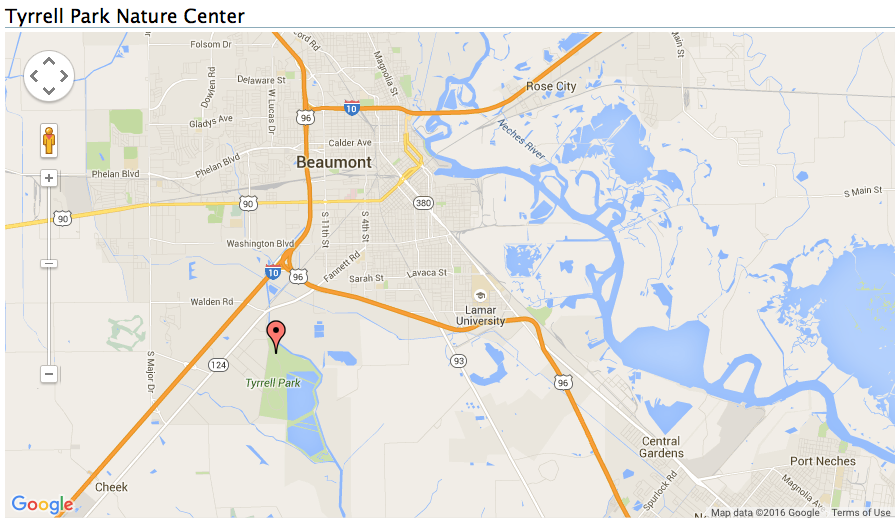 Tyrrell Park is located in SW Beaumont, off of Fannett Road. Take Tyrrell Park Road off of Fannett Road and look for the sign for the park.
When you turn into the park, the Nature Center will be on the left just beyond the entrance. The golf course starts here also. The road makes a big loop through the park and golf course. On the back side of the loop is the parking lot for Cattail Marsh.